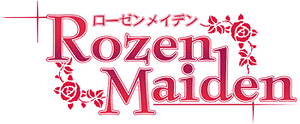 Suigintou
Rozen Maiden


Rozen Maiden is a manga and anime series about a series of dolls, "Rozen Maidens", who have mediums in the form of humans to provide them with the energy to move on their own. They are all designed to compete in "The Alice Game", a tournament of sorts, to steal each other's 'Rosa Mystica', life force.
Suigintou is the first of the Rozen Maidens. She is broken, basically. Sadistic, spiteful and arrogant (and such fun to roleplay for these reasons!) in the manga series she has damaged, ragged black wings, which I chose to add to the cosplay. The basic outfit is a very nice gothic lolita assemble, indeed the clothing styles of the main Rozen Maidens drew me to the series to begin with.
This coplay debuted at Katsucon 18 (2012). Photoshoot from Summer 2014, at the awesome Mount Hope Cemetery, Rochester, NY.